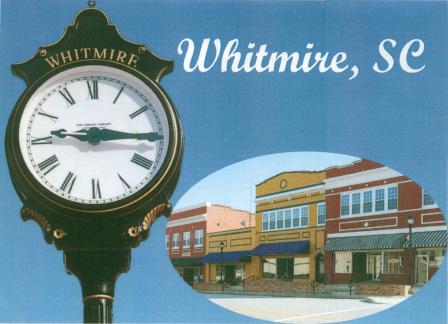 Whitmire is a quiet little town situated in the middle of the Sumter National Forest. It is in Newberry County, in the Newberry metro area. The community was named for George Whitmire, settler. The latitude of Whitmire is 34.502N. The longitude is -81.611W. It is in the Eastern Standard time zone. Elevation is 433 feet. The estimated population, in 2003, was 1,505.

Whitmire is governed by a mayor and town council, which meets on the second Monday of every month at the Whitmire Community Center at 6:00 p.m. Meetings are open to the public.

Whitmire has recently lost its only industry and is seeking another manufacturer to locate here. There is an existing building available and land available for an industrial site.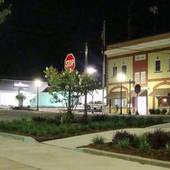 Whitmire is home to the only public preK-12 school in the state. The school boasts the award-winning Whitmire High School ROYAL REGIMENT MARCHING BAND. Click the link above for more information.

Whitmire has its own 9-hole golf course.

A new community park is under construction. The park, upon completion, will feature playground equipment, picnic area, and a large stage.

Join the citizens in Whitmire the second weekend in June for the annual PARTY IN THE PINES Festival. It is a 3-day event featuring a carnival, food and craft booths, street dances, live music, and much more. The festival is sponsored by the Whitmire Jaycees.